Creators like you upload thousands of photos every day to Boksi to be purchased and used by brands around the world.
But it can be hard to practice and get your portfolio built when first starting out. It's the classic chicken-egg problem - brands like to see your portfolio when applying. But to build a portfolio, you need to participate in campaigns. But before brands will accept you, they often want to see your portfolio…
So that's why we want to open up creator challenges at Boksi. Whether you're a professional creator or just getting started, these challenges are open for everyone.
So what is a Boksi Creator Challenge?
Boksi Creator Challenges are the perfect place to hone your content & campaign skills. They're quite simple, and if you've ever participated in a Boksi content campaign before, you'll know how they work.
Here's the rundown:
You will compete with other creators to produce the best content according to the theme and campaign brief.

Upload one photo (your best one) to the competition.

We will deliberate and choose the top 3 winners.

The winners will be featured on our Instagram page, and you'll retain the rights for your photo.
Easy peasy!
(By the way, we recently released a blog post covering some content creation tips from real Boksi pros. It's a great piece to get some inspiration!)
What's in it for you?
Besides making some money if you win, we also wanted to help you get acquainted with Boksi content campaigns. During this challenge, you'll achieve two goals:
Start building your portfolio with great photos, and

Practice thinking like a brand to produce content they love.
And of course, have a bit of fun along the way!
Check out the challenge here. As we mentioned, there will be winners, and the prizes will be:
First place: 200€

Second place: 100€

Third place: 50€
We will feature the winners on our Instagram page, and you can keep the photos for your own usage.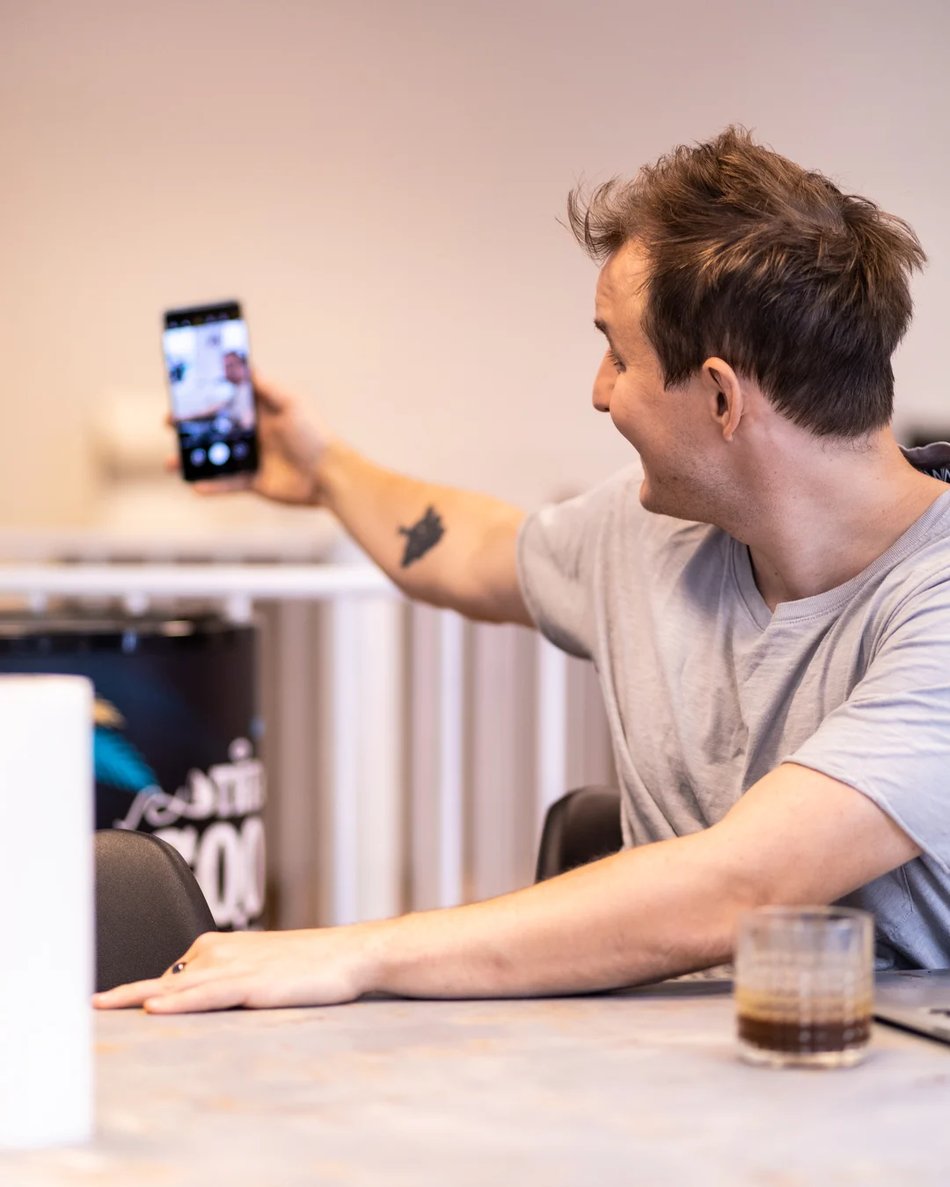 You don't need an expensive camera to participate - your phone camera will do just fine! | Photo by Johannes Laine
With all the amazing photos you create for this challenge, you can keep the best ones and they'll be added to your Boksi portfolio, visible to brands when you apply to future content campaigns!
And, you can practice thinking like a brand and what they would love to see from your content.
How can I participate?
You can participate in the campaign on the Boksi platform - creating an account is free and quick. Click this link to sign in or register and get started!
The first thing you'll see is the brief. Make sure you read it! We are looking for the best photo that fits the theme of the challenge.
We'll be accepting all applicants, no matter your experience level. So once you apply, all that's left is to go out and take the best photos possible, then add your favourite one to the campaign.
We'll announce the winners after the challenge time ends, and if you win, you'll be notified in Boksi. You'll find your winnings in your Boksi wallet.
It's that simple! Applying is free, and you'll gain valuable experience, as well as building your portfolio to help you get accepted to more Boksi campaigns in the future.
Who knows, this could be the start of something incredible.
Apply here - we can't wait to see what you have for us!
Register for Boksi's Creator Challenge
We're accepting applications no matter your skill level. Participate and win up to 200€ - what are you waiting for?