Olvi
Spot-on user-generated content for multiple brands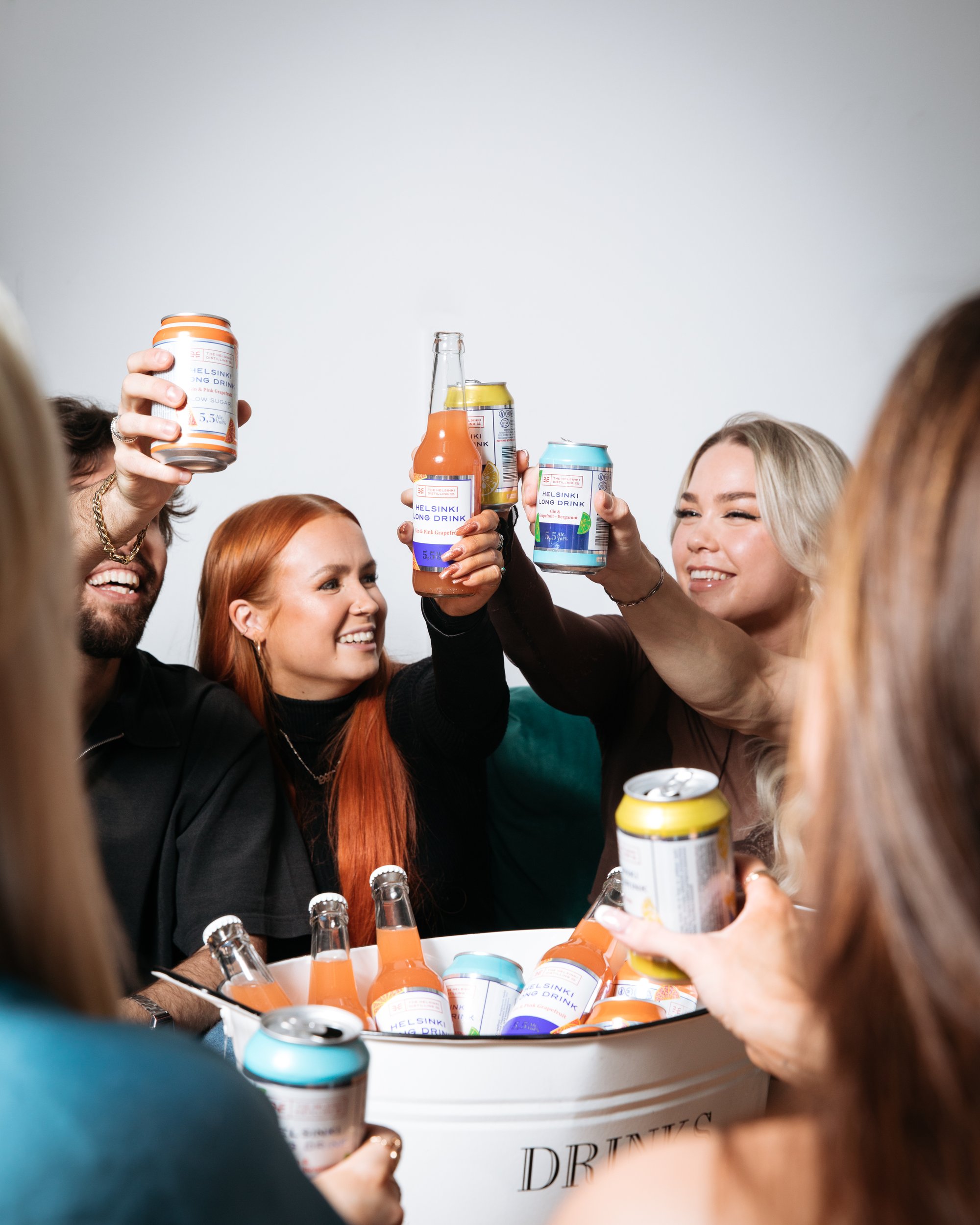 About Olvi
Say hello to Olvi, a renowned Finnish Brewery with a rich history dating back to 1878. As the largest Finnish-owned beverage business, Olvi has established a strong footprint in the sector, boasting over 20 brands that range from traditional beer offerings to a wide variety of soft drinks. This diversity cements Olvi's presence in the beverage industry and broadens its appeal to a wide consumer base.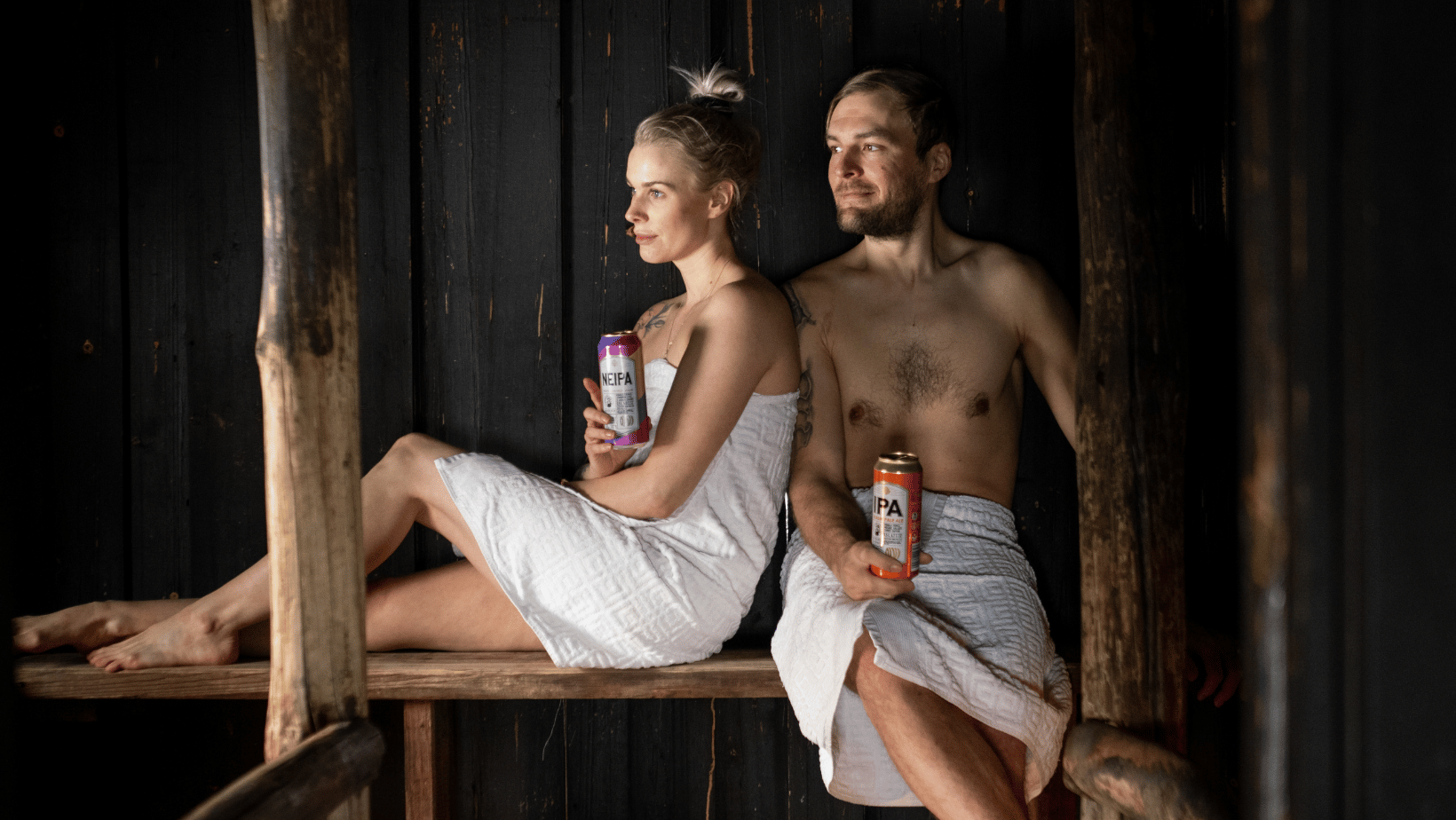 Challenge
With a diverse and expansive portfolio, Olvi's marketing department found themselves wrestling with a formidable challenge. "Our industry moves fast," comments Oona Järvelä, a Product Manager from Olvi, "and partly because of that our team has a massive amount of content to create for all our marketing needs, while also working on our main tasks."

"It's not only the amount that we are struggling with – the content needs to be unique, compelling, and fitting to a wide range of channels," Järvelä elaborates. Olvi needs content from organic and paid social media posts to newsletters, from in-store posters to restaurant table-toppers. "And when you're constantly launching new products, that content need can feel like a tidal wave, overwhelming for even the most dedicated marketing team." Järvelä continues.

Traditional methods, such as in-house content creation and managing freelancers by sending out products and briefing them one by one, were proving too slow and cumbersome for Olvi's fast-paced requirements. So, they were curious to discover whether or not these abundant content needs could be fulfilled in an efficient way through Boksi.

Olvi needed a solution that would meet three goals they had set up:
Acquiring content faster and with more agility.
Sourcing content versatile enough for a variety of marketing channels.
Creating content reflecting a diverse spectrum of people and locations.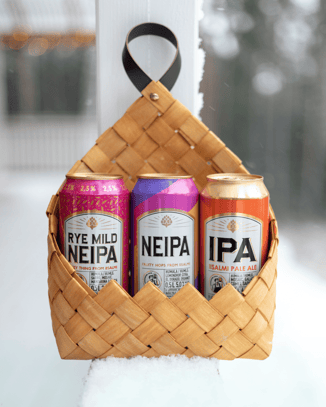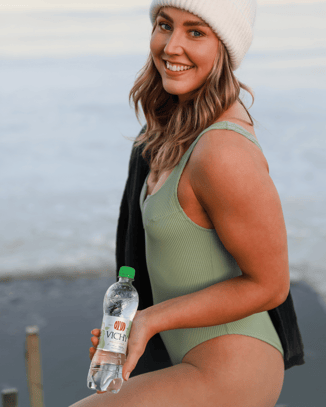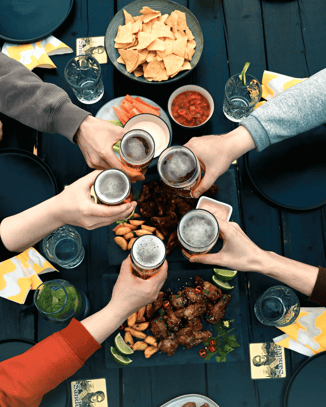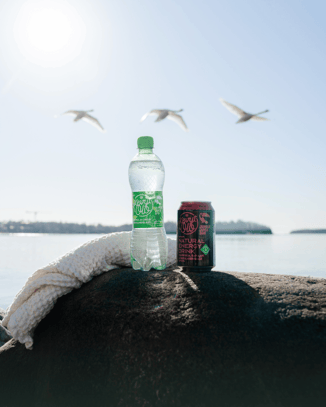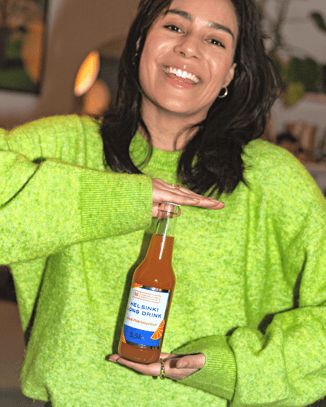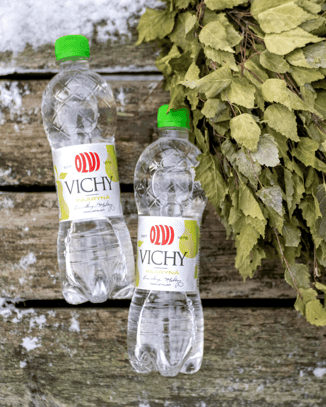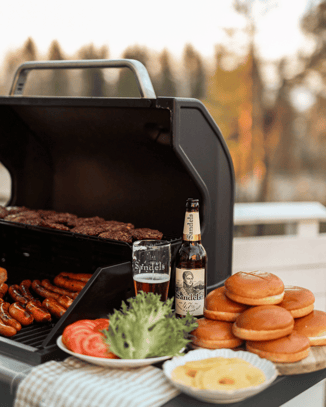 Solution
One of the biggest challenges facing the Olvi team was sourcing content agilely and to over 20 different brands.

Many marketing teams know how challenging it can be to keep up with multiple channels, especially in digital and paper, with a high demand and renewal rate as new products are being launched.

Olvi had used Boksi's influencer tool before for their social media collaboration needs. But as Olvi was navigating this sea of content creation needs, they discovered Boksi's content-sourcing side. "Boksi offered us an incredible solution," says Järvelä. "We could supply a single brief and, in return, receive a wealth of diverse content featuring a variety of people and locations thanks to Boksi's versatile creators."

On top of that, creators could pick up many products from the store themselves and new products could be shipped to all creators at the same time, which helped to make the process even more efficient. The content is vesatile and can be utilized across various channels, meeting Olvi's needs for both digital and print platforms. The transition was palpable. Järvelä recalls the transformation, "Boksi came in like a breath of fresh air. We got a diverse array of authentic and high-quality content flowing in."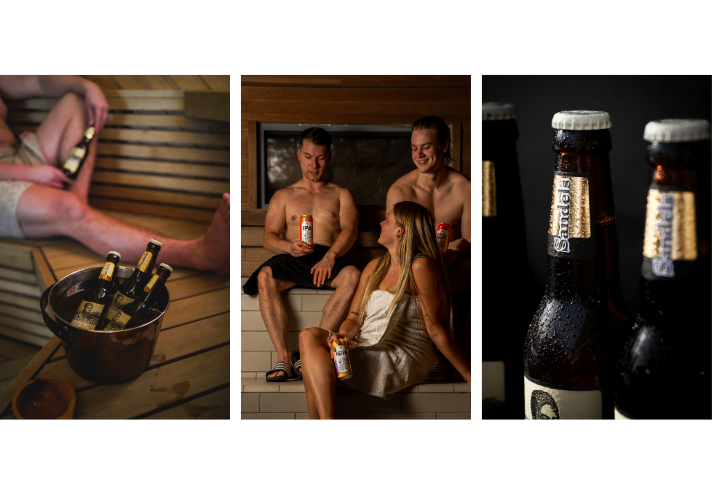 Boksi has been a time-saver, liberating us from hours of work every week. The content sourced through Boksi has also exceeded our expectations, particularly its effectiveness in our social media marketing.
I definitely recommend Boksi!
Oona Järvelä
Product Manager
Boksi's approach not only streamlined the process and helped Olvi to fill their channels with content but also brought a huge benefit. "We found that Boksi-sourced content actually works amazingly well across an array of channels," Järvelä explains.
Olvi creates 1-2 content projects per month and always receives high quality images & videos to use both online and offline.

Rather than sourcing freelance creators, models and preparing photoshoots for every occasion, Järvelä can spend less than an hour preparing a brief, let the content creators produce their best over the course of the project, and then choose the most suitable content at the end.
"From digital to print platforms, the content has been versatile and adaptable."
In the present day, Olvi continues to reap the benefits of its partnership with Boksi. Järvelä enthusiastically shares her satisfaction with the experience, "Boksi has been a time-saver, liberating us from hours of work every week. The content sourced through Boksi has also exceeded our expectations, particularly its effectiveness in our social media marketing. We highly recommend Boksi to anyone needing consumer-friendly content for their marketing."
With the help of Boksi, Olvi has managed to revolutionize its content creation process, aligning it with the fast-paced and dynamic nature of the beverage industry.
The right tools and partnerships can streamline content creation, making marketing more efficient, diverse, and engaging – if you are interested in trying Boksi out, get in touch with us.