Aller Media
Improving conversion rates on paid social with UGC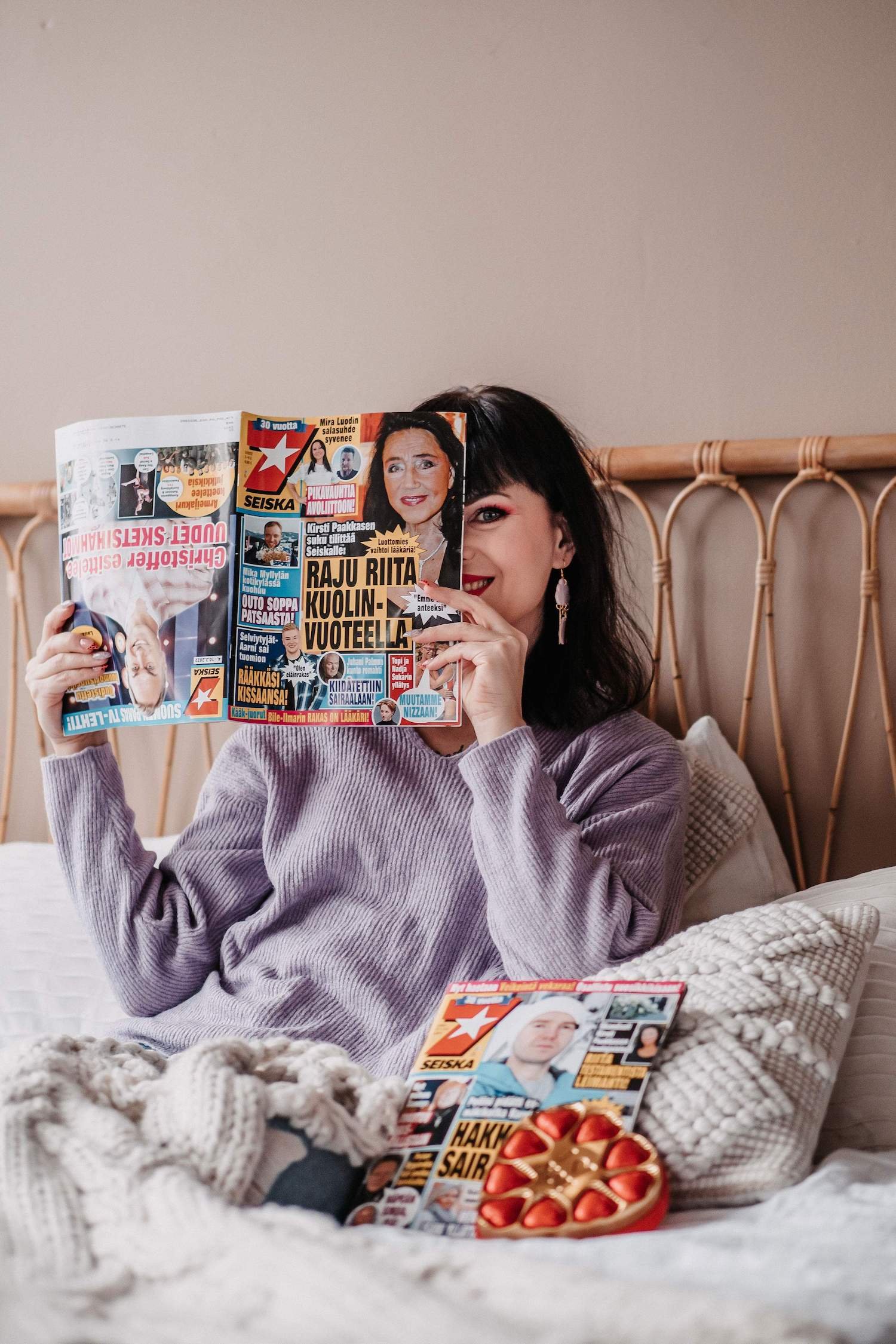 About Aller Media
Aller is a family business founded in Finland in 1992, part of the Danish Aller media group. Their highly successful Seiska and Katso media are consumed by over a million weekly users in Finland, and Seiska is the best-selling magazine in the country. Aller Media also provides other companies and brands with versatile marketing services from their Aller Ideas and Dingle units.
Well-being, equality and environmental friendliness are important to Aller Media and are visible in everything they do, while they work effectively towards their strategic goals.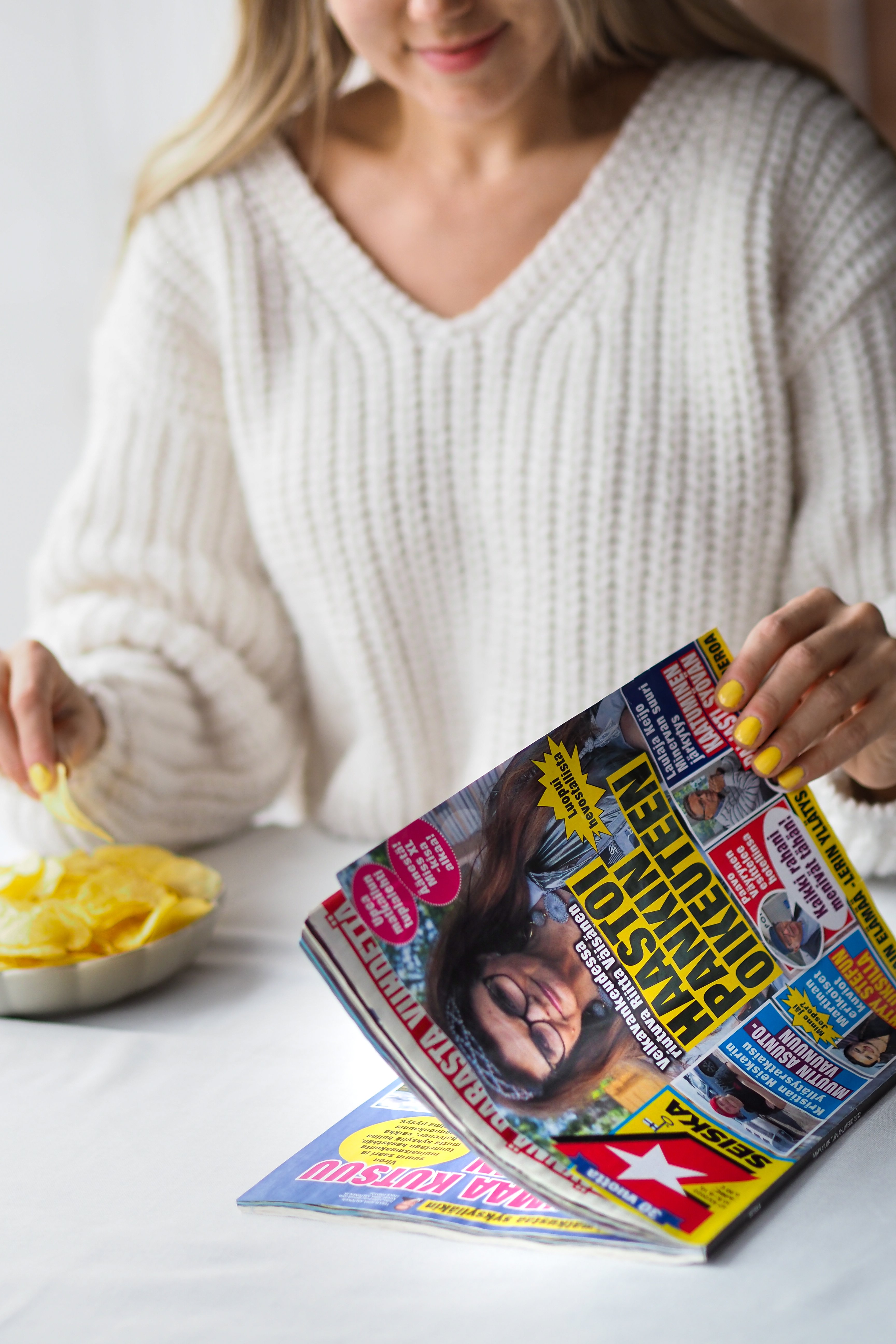 Challenge
Despite the fact that Aller Media already has a strong foothold in the Finnish market, they wanted to grow the digital business for their Seiska brand.
One key channel for them is paid social via Meta ads, in order to find the best customers who want to order magazines to their door. In addition to acquiring new customers, they also want to build upon the strong brand awareness of their different brands.
But the classic challenges were there for the Aller Media team and their paid ad campaigns - how are they going to create the best possible ads? How can they make their ads engaging, and how will they get the best creative for their ads?
Having used Boksi for influencer campaigns previously, they were interested in sourcing high-quality user-generated content for their use in paid advertisements, in the hopes that authentic, relevant content would boost their conversion rates.
But was it worth using user-generated content for social advertising? They decided to A/B test Boksi content against their own content to see which drove better results.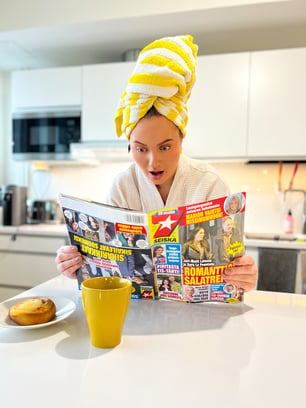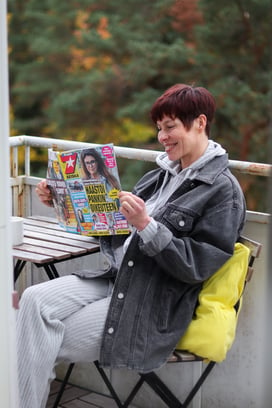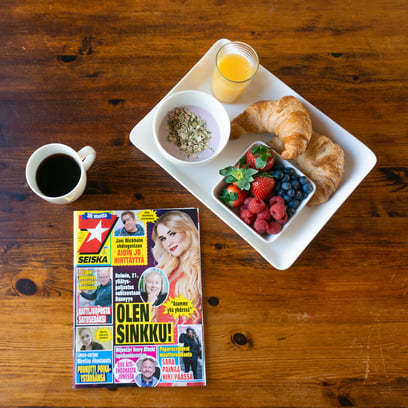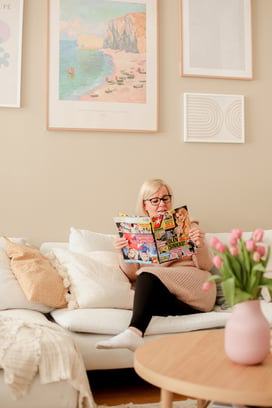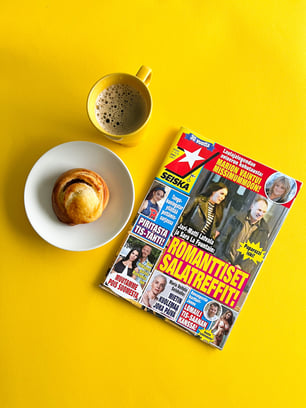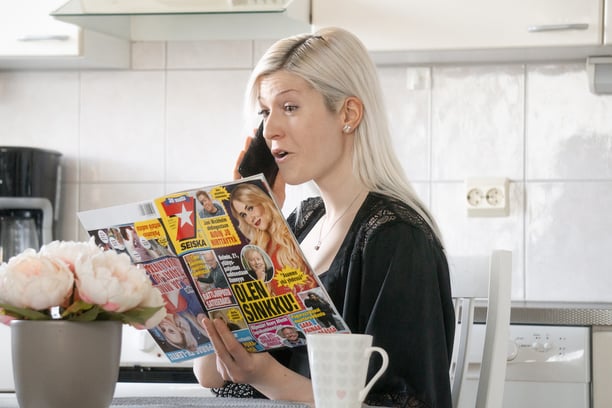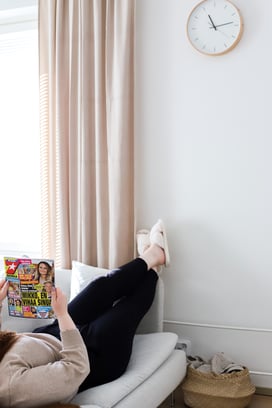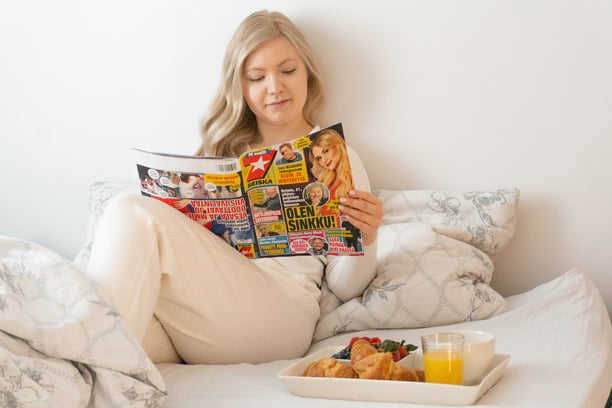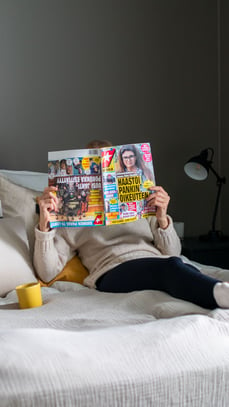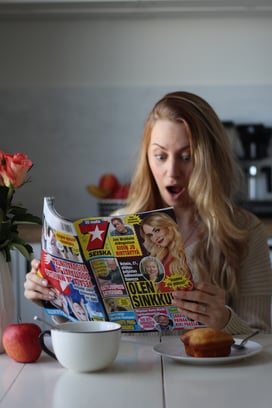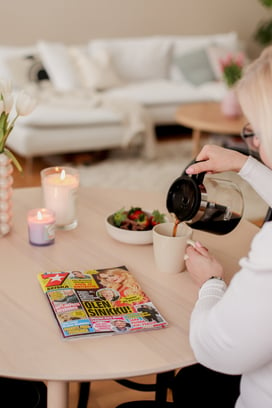 Solution
Having used Boksi for influencer campaigns previously, Jonna Schneider, Digital Marketing Coordinator at Aller Media, thought that Boksi's branded content solution would be perfect for injecting new life into Seiska's social media advertising.
"I realized that we'd been using similar visuals for many years, so I wanted to try something new. Boksi had the potential to give a whole new look to our visual style that had never been tried before, so that's where it all started!"
Keeping your ad creative looking fresh has more benefits than just looking good - it prevents ad fatigue and keeps your conversion rates high. Of course, producing high-quality ads for social media is easier said than done, but that's why user-generated content is the perfect solution for that problem.
The main purpose of social media advertising for Aller Media is to get new customers and visibility for their brands. So while they strive to build their customer base through advertising on Instagram and Facebook, their brand presence is incredibly important too, and they need to keep their brand image safe and strong.
"Previously, our own graphic designers created content for us," says Schneider. "Sometimes we used external graphic designers too. But using UGC is new to us."
Sourcing user-generated content can be a struggle if you don't have the program set up to source it from your fans. But with Boksi's vetted network of creators, getting content is as simple as creating a brief and letting creators do their best work.
So what was one of the biggest lessons learned from using user-generated content in ads?
"Simple - the Boksi images work better than traditional 'animated' images," says Schneider. "People appreciate images where there are real people, and where they can see the product in use."
"User-generated content works great in our social media advertising because the pictures are more relatable to our target audience. The ads show real people in familiar environments."
However, social media advertising isn't the only place where user-generated content can be used.
"We've also used Boksi content for external banner advertising, and are planning to run experiments with it in our newsletters," says Schneider.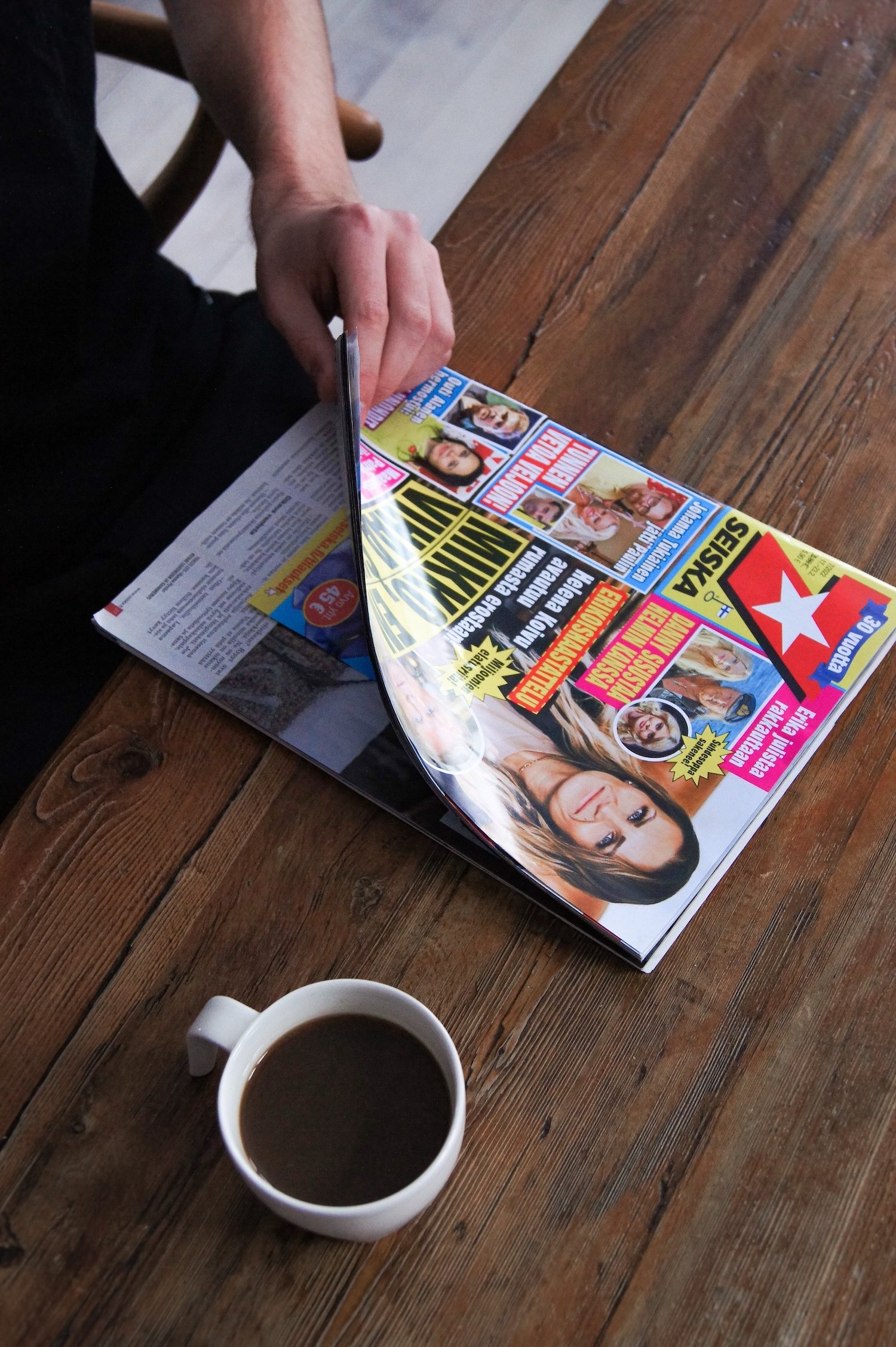 The Boksi staff are amazing. Responses are quick and you always get help when you need it!
Jonna Schneider
Digital Marketing Coordinator
So what has Aller Media learned after briefing high-quality image content multiple times?
"The moodboard is important! It allows you to get more in tune with what kind of content you want," says Schneider. Boksi's moodboard is a powerful tool for any brief that allows you to inspire the creators with the type of content you need.
"As well, the colour scheme is essential to mention. It also helps to explain the general vibe of what you desire from your content, which helps the creators a ton."
And when it comes to the actual briefing, Schneider has this advice: "I've learned that it's better to put too many details in a brief than not enough!"
A/B Test results
Here are the results of the A/B tests run by Aller Media. They conducted tests for their Easter, Birthday, Summer, and Black Friday campaigns, with their Black Friday campaigns consisting of 3 individual tests.
Notes:
Only the visuals were updated; all groups have the same target group and budget
Facebook conducts small A/B tests on their own when multiple ads are provided, and they always preferred ads with Boksi content
| | | | |
| --- | --- | --- | --- |
| Easter campaign | Reach | Exposure | Clicks |
| Test A (Boksi) | 52 592 | 142 886 | 1 503 |
| Test B | 3 985 | 11 275 | 67 |
| | | | |
| --- | --- | --- | --- |
| Birthday campaign | Reach | Exposure | Clicks |
| Test A (Boksi) | 45 568 | 148 295 | 601 |
| Test B | 15 696 | 48 426 | 219 |
| | | | |
| --- | --- | --- | --- |
| Summer campaign | Reach | Exposure | Clicks |
| Test A (Boksi) | 46 043 | 121 802 | 603 |
| Test B | 18 900 | 35 683 | 101 |
Black Friday campaigns

| | | | |
| --- | --- | --- | --- |
| TEST 1 | Clicks | CTR | CPC |
| Test A (Boksi) | 523 | 2.23% | 27% lower than in test B |
| Test B | 381 | 2.00% | |
| | | | |
| --- | --- | --- | --- |
| TEST 2 | Clicks | CTR | CPC |
| Test A (Boksi) | 268 | 0.90% | 2% lower than in test B |
| Test B | 260 | 0.84% | |
| | | | |
| --- | --- | --- | --- |
| TEST 3 (Video) | Clicks | CTR | CPC |
| Test A (Boksi) | 325 | 1.22% | 25% lower than in test B |
| Test B | 245 | 0.86% | |
"I would definitely recommend Boksi. They provided us with new inspiration and new ideas for the visuals. We also saved so much time when we didn't have to produce images ourselves!" says Schneider.
Are you looking for high-quality user-generated content to use in your social advertisements? Give your aged ad creative a break and use content that resonates with your audience - request your demo today and we'll set you up with your first campaign!