Luhta Sportswear Company
Streamlining content production & influencer campaign management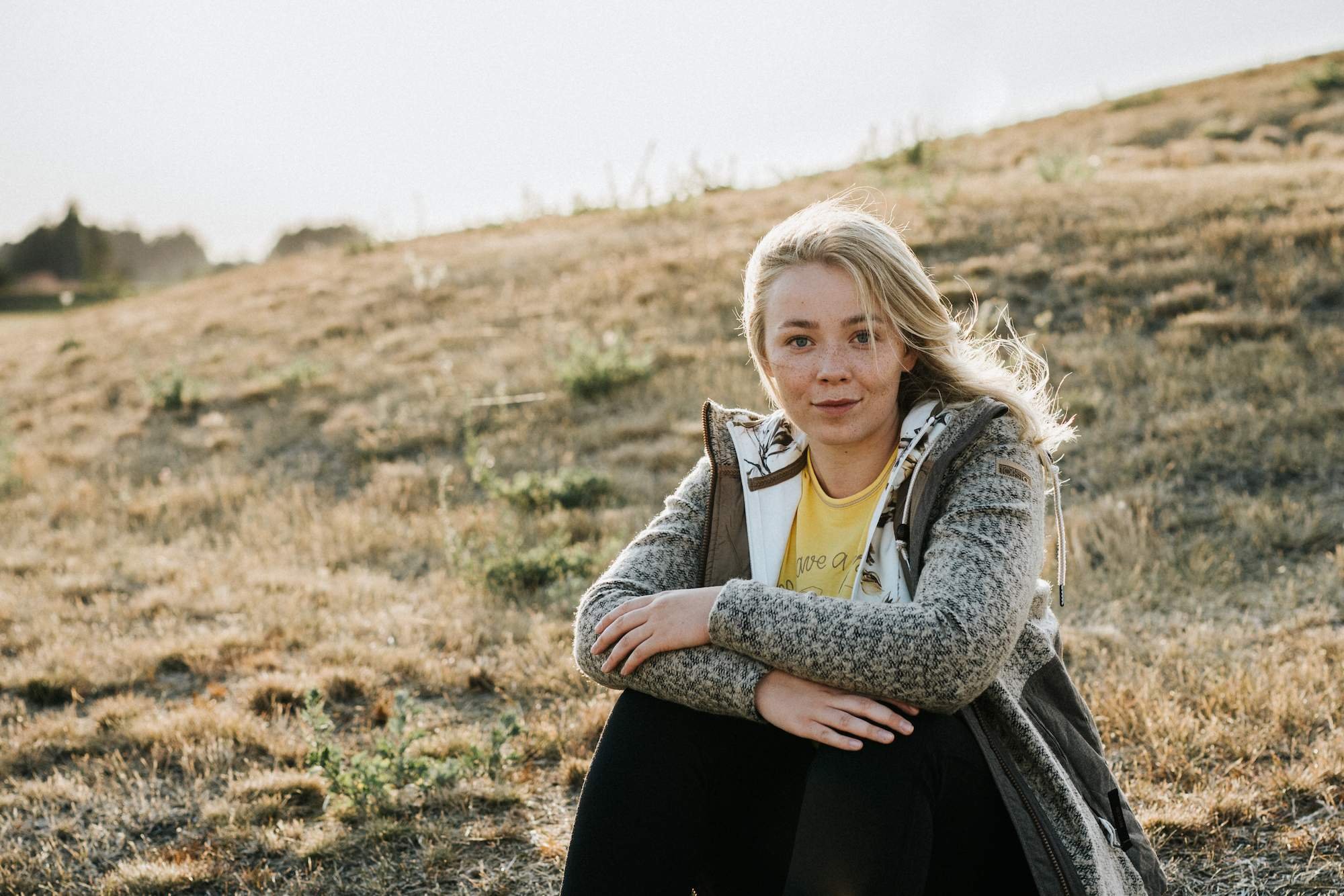 The goals
No matter where you venture in Europe, from Helsinki to Paris, you'll see happy people proudly wearing one of Luhta's many outdoor brands. As one of the largest sportswear companies in the Nordics, they have a strong foothold in fifty countries around the world.
But with multiple brands under their umbrella, creating high-quality, unique content efficiently for each was a struggle.
Since 2021, Luhta and Boksi have partnered together to connect their multiple brands with a diverse network of influencers and creators anxious to show off their love of Luhta.
Throughout our partnership, we have focused on two main goals:
1. Make influencer marketing cost-effective and viable
2. Reduce content production costs while scaling output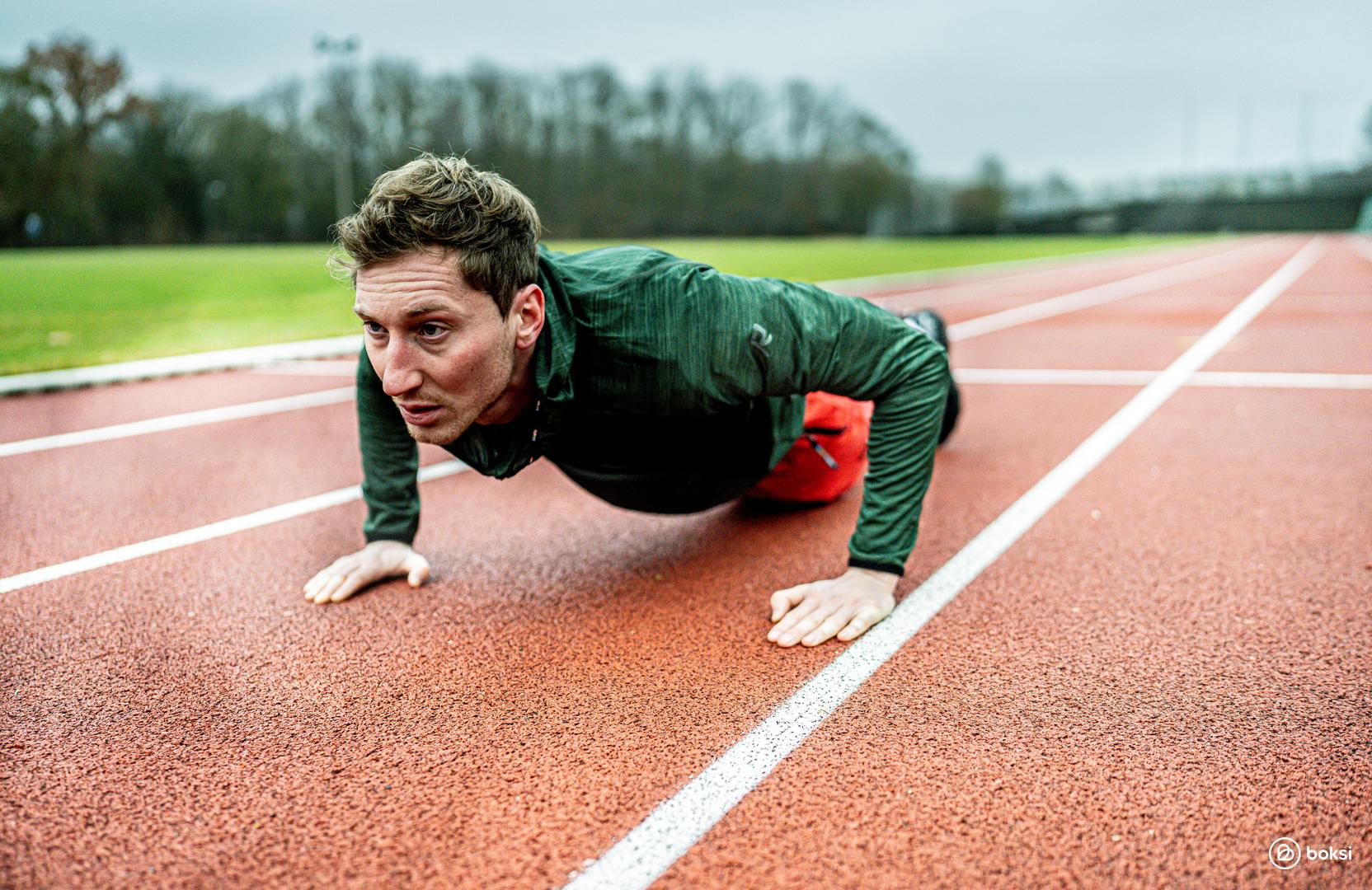 Content creation challenges
Ask any fashion brand and you'll get the same answer - the need for high-quality, on-brand visual content has skyrocketed during the past two years. From social media posts to TikTok videos, content consumption shot up from an average 3 hours per day in 2019 to 7 hours in 2022. And we're sure we don't have to explain the reason why.
Brands around the world had to answer this need with more content… with more challenges and the same or less resources. And that's one obstacle Luhta ran into quite early - inflexible platforms and outdated processes hampering their content production.
"Before Boksi, we'd produce brand photos with our partners two times a year in big, expensive photoshoots," says Kia Luhtanen, Marketing Director at Luhta Sportswear. "Arranging any sort of content creation required a ton of effort on our part. And if we sourced content from external partners, another struggle was keeping up with the usage rights - where can this photo be used, for how long do we own the rights to it, and so on."
And as an outdoor apparel brand, it's not enough to show models with the clothes. They need to show off the proper usage, whether it's in the wintry cold or gear for a hot summer run. But when travel is banned, and a pandemic keeps people inside, it's quite a challenge to make it rain or snow inside a studio.
"We battle with this everyday - how can we keep our brands from mixing up with each other and becoming the same?"
"Because our clothing is all weather-related, we needed product shots that had the right season, weather, and environment. And we need summer photos in the spring, but Finland in the spring is often a far cry from summer. We were really scratching our heads on how we would solve that when we couldn't travel somewhere sunny."
So, naturally outsourcing was a valid option. However, outsourcing brand content always has some risks. And with multiple brands under their portfolio, they needed strict guidelines for each to ensure each remained unique on their digital channels.
"We battle with this everyday - how can we keep our brands from mixing up with each other and becoming the same? Outsourcing this kind of work can be risky because they don't know the brands like we do, so the communication needs to be super clear."
However, a solution was in front of her eyes, even if it seemed too good to be true at first glance.
"My colleague sparred with me about Boksi after the first sales pitch. At first I was sure there was some communication issue somewhere - this sounded way too good to be true, not to mention too easy. But if I understood right, Boksi would solve nearly all of our content production challenges. So we started our first content campaign with Boksi in May 2021. By the next month we were already doing multiple campaigns and shipping products all over Europe!"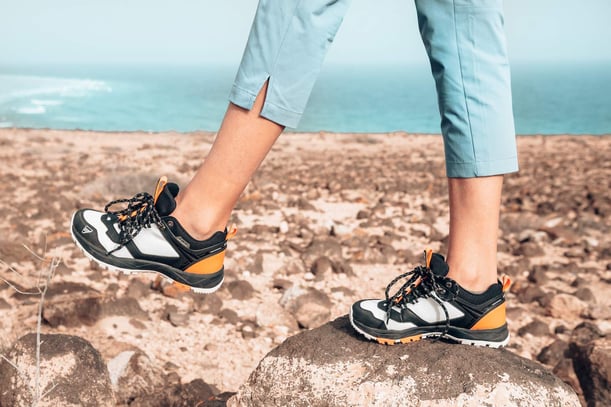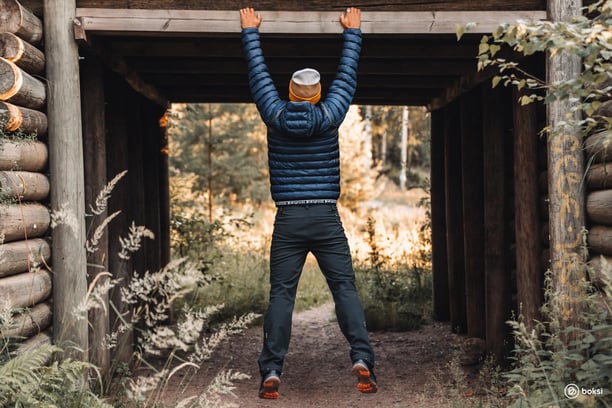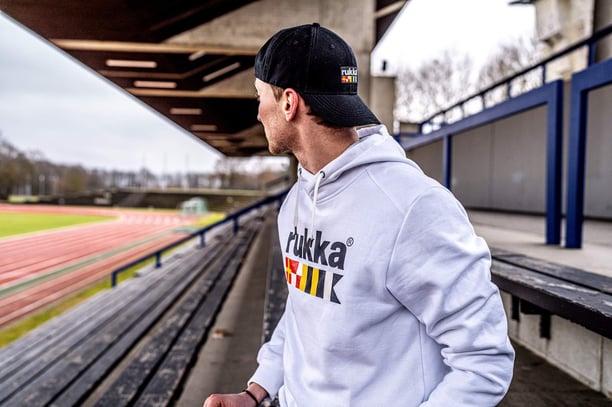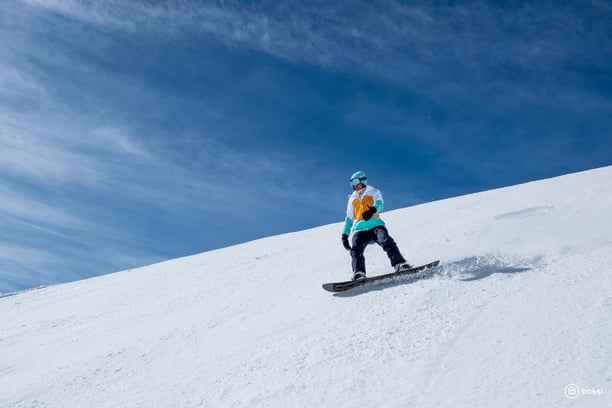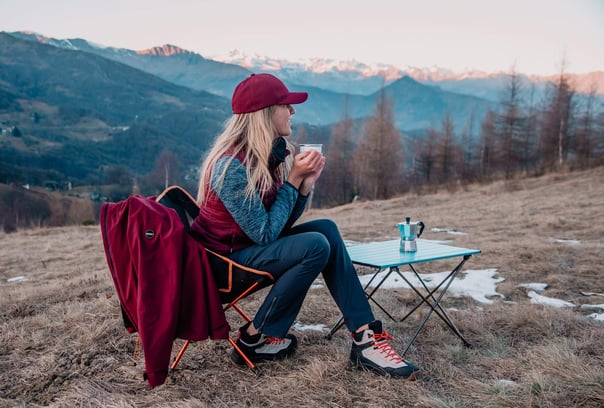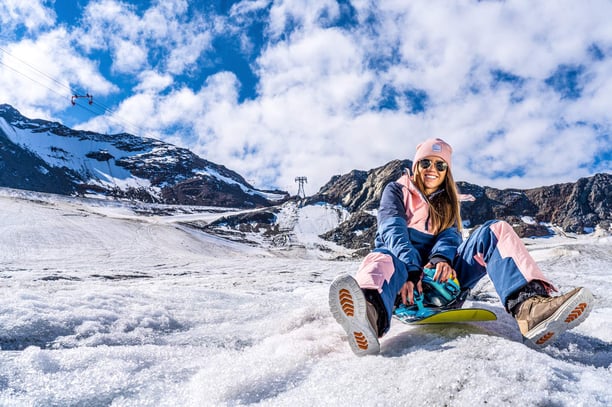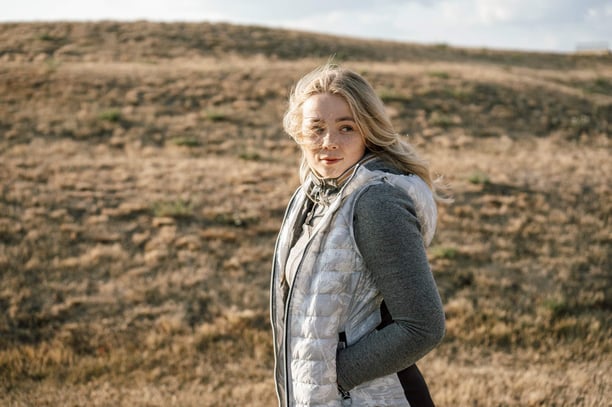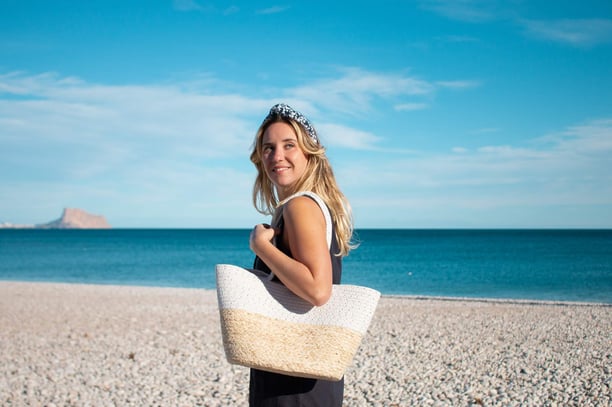 "During Covid we struggled to do our big brand photoshoots twice a year. But with Boksi, we can do two campaigns a month at a fraction of the cost."
Simple content project briefing
Boksi enabled the Luhta team to supercharge their content production for multiple brands, producing far more content at a fraction of the cost of their photoshoots.
"When we needed summer photos during the spring, through Boksi we connected with creators in sunny Spain, shipped products to them, and received amazing content to use in our summer campaigns. And this was without organizing a huge production or sending people on a trip during a pandemic. All we had to do was create a content campaign in Boksi, and the rest was solved!"
Boksi takes the most time-consuming parts of content creation and streamlines it for overworked and stressed content teams, allowing them to spend less time producing more content. Now, instead of organizing photoshoots for different campaigns, the team can simply add a campaign to Boksi and let the creators produce amazing content for them, according to their strict guidelines.
"After using Boksi, we've created a whole new process in order to source and use content for our digital channels. It's so easy to organize social media campaigns through Boksi rather than planning and organizing photoshoots ourselves."
So once the campaigns are launched, and the content is shipped, it's time to measure the results. If you outsource your content production, then you need to be sure it's having an impact.
"Boksi is significantly more cost effective compared to traditional content creation. It has brought us a ton of flexibility and options for our team working in both marketing and content creation. It's perfect for our social media and website content."
Building a custom photo library
Proving the business need for influencer marketing
After taking the plunge with content creation, Luhta wanted to tap into Boksi's diverse network of 15,000+ influencers. However, previous forays into influencer marketing had produced less than ideal results.
"We tried using different partners and platforms for influencer marketing, but we haven't been as active as we could. We weren't able to utilize the great visibility and traffic that comes from influencer marketing. Plus, there is a surprising amount of bureaucracy and paperwork required when managing influencer campaigns yourself. The 2018 changes to the influencer marketing guidelines created so much extra work for us."
To make influencer marketing work, Luhta needed a solution that did more than make influencer marketing just viable. They needed a partner who could take all of the paperwork off their desk and make that annoying bureaucratic red tape magically disappear.
And with 32% of Gen Zers saying brand authenticity plays an important role in their purchase decisions, Luhta needed content that resonated with a younger audience while being clearly distinguishable from their other brands.
Influencer campaign highlight
Goal
Raise awareness of the Luhta Outdoor Store concept and the new online store
Drive traffic to the local stores
Influencers
25-40 years old
Interested in outdoor activities and active lifestyle
10k+ follower base of 25-55 year-olds living in Finland and near Luhta Outdoor Store locations
Structure
Story 1: Getting to know the online store and the guides & tips available there
Feed 1: Getting the outfit from the store, telling about the atmosphere
Story & Feed 2: Enjoying outdoor activities with the new gear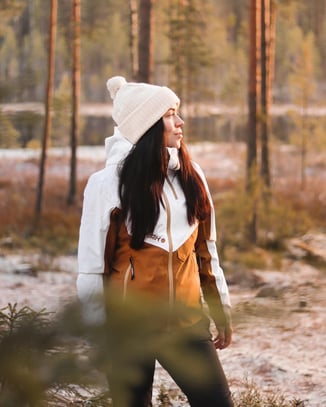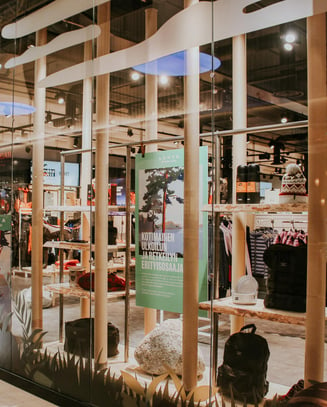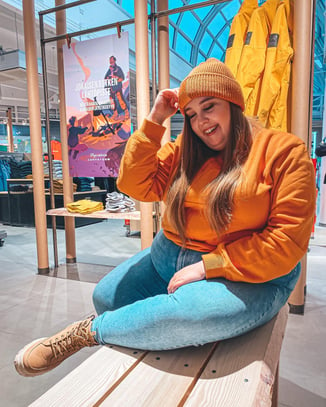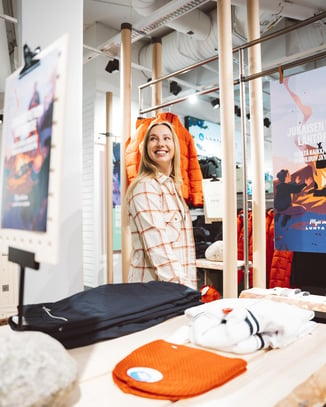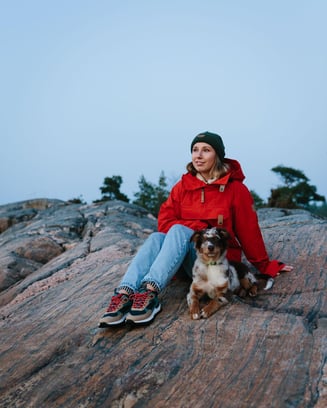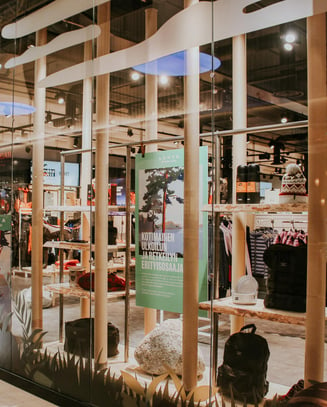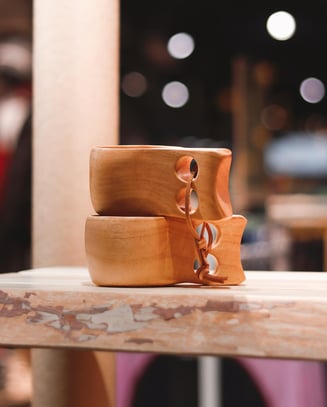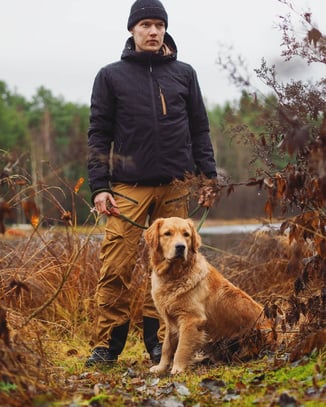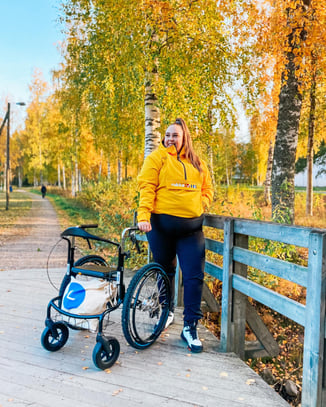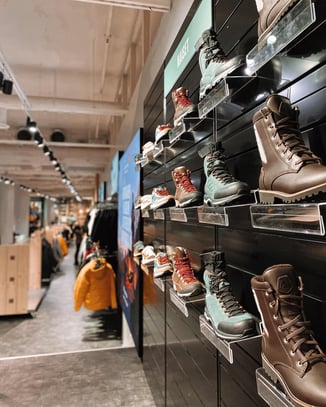 After streamlining their content production with Boksi, Luhta tested how Boksi could make influencer marketing a breeze. One of the biggest benefits was how much paperwork Boksi cut away from their team, freeing them to focus on bigger tasks.
"The changes to influencer marketing collaborations in 2018 created so much more work for us. But Boksi takes all of that away! It's so much easier now to brief and receive applications from the best influencers. Instead of us reaching out and managing multiple conversations, sometimes on different channels, everything happens in one place. We wouldn't have been able to launch the amount of campaigns we had anywhere else other than Boksi."
Research has found that Millennials and Gen Z are the most active, and they want the best gear to support their love of activity. And as Gen Z gets older and begins entering the workplace, they also bring more disposable income.
"We've reached a younger target audience in more digital channels thanks to our influencer campaigns hosted through Boksi. As well, Luhta's brands are more visible than ever to this vital demographic."
"It's been an incredible addition to our influencer campaigns to be able to purchase the rights for the content. That was never possible before, and it's a huge boon for our team."
And they are also able to combine both their content creation process with their influencer process - Boksi enables brands to purchase content rights from the influencer after the campaign concludes.
This means that the best performing content can be reused across multiple channels, and Luhta has full ownership over that content for life. No more stressing about usage rights!
"It's been an incredible addition to our influencer campaigns to be able to purchase the rights for the content. That was never possible before, and it's a huge boon for our team. This is how user-generated content can work in the best way possible, for both users and brands."
So now Luhta can have the best of both worlds - an easy way to streamline their influencer campaigns, and then reuse the best content in their content marketing efforts, drastically improving the lifespan of their content.
"Boksi has created a lot of positive discussions internally because we can easily show the results of our campaigns. And because of that transparency, that's one of the reasons why we plan to invest more into influencer marketing - it's efficient, and it works."