Do you need content for your marketing but don't have the time to create it? Do you struggle finding cost-effective solutions?
Don't worry, we have the perfect solution for you – just keep reading.
In today's fast-paced digital landscape, captivating visuals play a crucial role in engaging audiences and elevating brand presence. Whether it's for social media, websites, or marketing campaigns, high-quality photos and videos are a must. However, finding the time and resources to source compelling content can be a daunting task for many brands. In this blog, we'll explore the five key benefits of using a photo sourcing service as a solution to your content challenges and to enhance your brand's visual storytelling.
1. Create genuine connections with your potential clients by sourcing UGC
There are different styled photo sourcing services, but the ones that use social media creators might be in it to win it. Incorporating user-generated content (UGC) in the form of both photos and videos adds an authentic touch to your brand's imagery. UGC showcases real people using your products or engaging with your brand, creating a genuine connection with potential customers. 60% of consumers think it's the most authentic type of marketing content. This relatability fosters trust and emotional engagement, helping your brand stand out in an increasingly competitive market. And actually, likely because of reliability, 79% of people say UGC affects their purchasing decisions positively, which leads to our next point.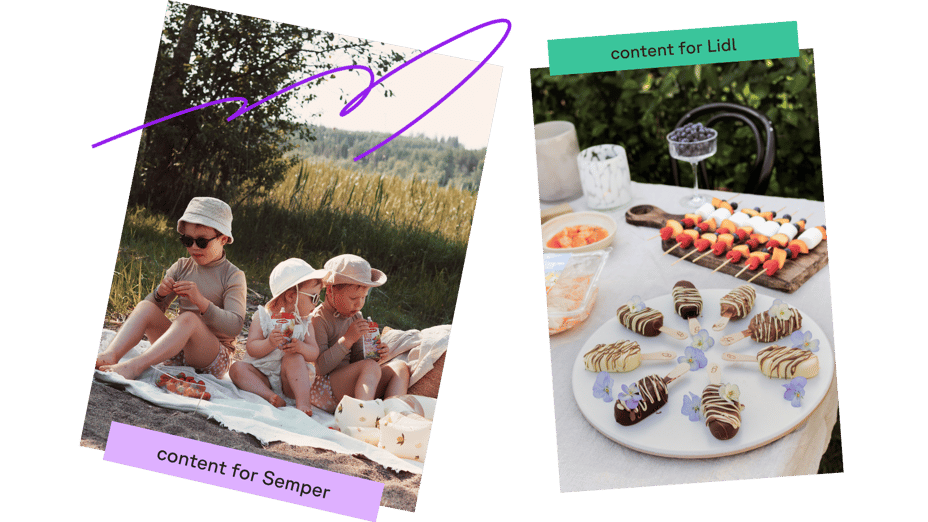 2. Make more money, increase engagement, and lower your CPS
Research has shown that content sourced through photo sourcing services can outperform traditional content for example studio photos, and significantly improve conversion rates, especially on social ads. Brands leveraging UGC have experienced a lower cost per sale on ads and significantly higher engagement rates all over both organic and paid social media. All brands can reap the rewards of UGC, but certain industries tend to convert more customers through it than others. UGC has the highest impact on conversion rates in the following industries in eCommerce:
Apparel and Accessories (+4.3%)
Health and beauty (+4.67%)
Electronics (+2.11%)
Home and Garden (+3.49%)
But with that being said, we know some industries are more likely to get sales straight from social media than others, but it doesn't mean that the other niches can't benefit from UGC. Overall UGC can increase conversion rates by as much as 200% – which we know, it's insane! The cost-effectiveness of user-generated content allows all brands to optimize their marketing budget while achieving exceptional results that resonate with their target audience.
3. Use less time and less money!
We understand that as a brand, you have numerous priorities to manage, leaving little time to search, not to mention create the perfect visual content. Hiring photographers, organizing photoshoots, or even managing freelance content creators takes up pretty big chunks of money and time.
A photo sourcing service simplifies this process by managing the project, ablating you to create a spot-on briefing with their tools and experience, finding the optimal creators from their comprehensive pool, and by crowdsourcing all of that talent into a library of the most treasurable content you can get. Good photo sourcing service saves your valuable time, money, and resources. By outsourcing content curation, you can focus on other core aspects of your business, knowing that experts are handling your visual needs – as demanding as they may ever be.

4. Get more diverse content than you could ever ask a photographer to create
A reliable photo sourcing service offers access to custom-made photos and videos from various creators after you have briefed them on your needs. Imagine different countries, homes, places, the seasons, faces, and people! This diversity ensures you can find content that aligns perfectly with your brand's identity and caters to the specific preferences of your target audience. It also enables you to maintain a fresh and dynamic visual presence across your marketing channels.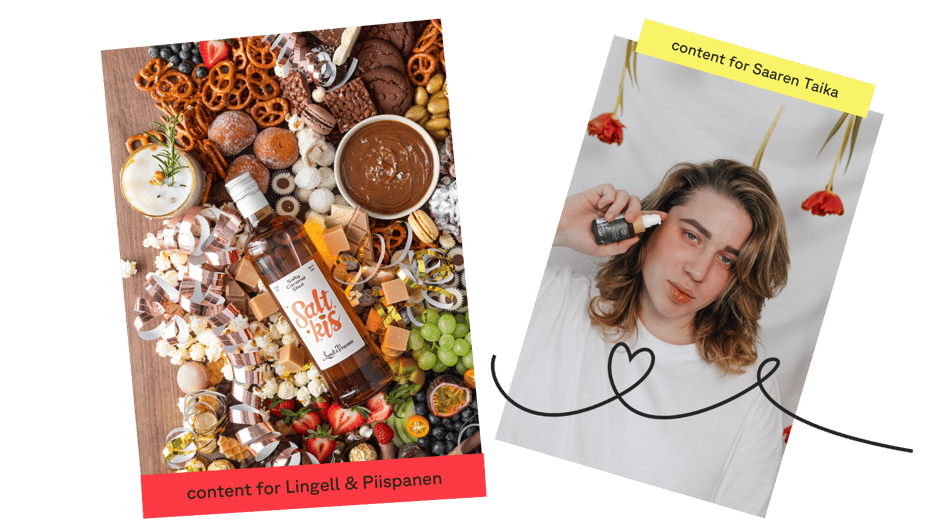 5. Get full usage rights and never worry about a thing
Do you find yourself constantly keeping tabs on photo rights to ensure compliance? With a reputable photo sourcing service you shouldn't have to worry about that as you'll gain exclusive usage rights for the content you select. Take Boksi.com, for instance, where you'll receive unlimited usage rights — an invaluable feature that empowers you to unleash the curated visuals across diverse platforms and campaigns, significantly amplifying their impact and value. Moreover, the flexibility to access content on-demand enables you to adapt swiftly to ever-changing marketing demands, ensuring your brand stays ahead of the curve.
Photo- and video sourcing service that can cater all your content needs
Boksi's curated photo and video sourcing service goes above and beyond to meet your brand's visual needs effortlessly. With a straightforward process, you only need to choose the amount of content you wish to buy and create a quick brief utilizing the easy-to-use briefing tool developed inside the Boksi. From there, Boksi takes the reins with its technically advanced platform and expertise in handling the content curation with Boksi's talented creators, ensuring that the curated content aligns with your brand's identity. Our clients have been loving the ease of it – just using the briefing tool and coming back to the hundreds of pieces of content!
Boksi is flexible. The curated content remains available to you, allowing you to revisit and purchase more content or create new briefs whenever you require fresh visuals. This freedom grants you the ability to stay agile and responsive to your brand's ever-changing needs.
In conclusion, leveraging a content sourcing service like Boksi can significantly elevate your brand's visual storytelling.
By incorporating authentic UGC, boosting performance, saving time and money, and securing unlimited usage rights, Boksi empowers your brand to connect with consumers in a more impactful and sustainable way.
Experience the difference that Boksi's photo sourcing service can make for your brand and unlock the full potential of your visual content strategy by booking a free demo here.