Did you know you can create a portfolio on Boksi?
After hearing a lot of feedback from our creators on how we could improve Boksi, we're super thrilled to share that you can now create your own portfolio on Boksi.
And best of all, it's not limited to Boksi content! You can add any content you like, whether it's from other projects or content created on your own time.
However, we've received some questions on the best ways to use the portfolio, so we wanted to help you create the best portfolio possible.
When brands take a look at your application to their influencer campaign or content project, they can view your portfolio to get a better idea of the content you produce and how your style can compliment their brand style.
Also, remember that content showcased on your portfolio is your own, and not for sale.
We've gathered 7 tips to help you improve your chances of being accepted to Boksi campaigns and projects!
But first, let's cover the portfolio and how you can add content to your own portfolio in Boksi.
How to add content to your portfolio
First, navigate to your Boksi profile. There you should see a tab called "Portfolio" - select that.
Next, you'll see an option to upload files - click that and upload the content you want!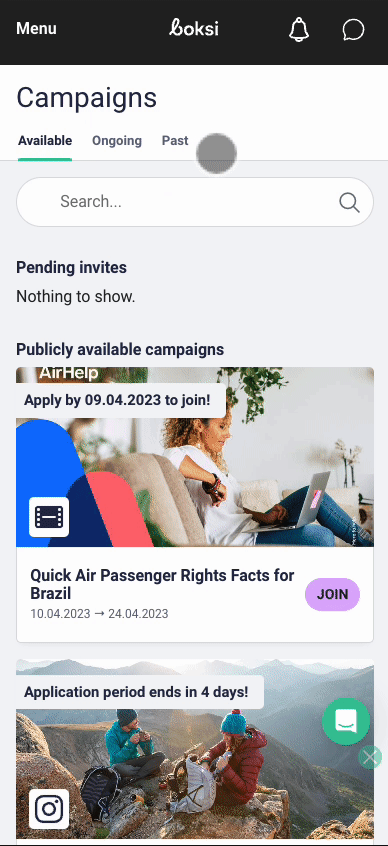 It's really that simple. Once you've added your content, it will appear in your profile, and brands can view it when they evaluate your application to their campaign or project.
So what sort of content should you add to your portfolio? After examining the wide variety of portfolios already added by creators like you, we've found 7 great tips to make a great portfolio.
1. Show the full range of your work
Your portfolio is the best way to show off how talented you are. So make sure you include content that covers the full spectrum of what you can create.
By showing you can produce a wide range of content, you'll show to potential partner brands that you know what you're doing, and also get out of your comfort zone and try new things.
2. Showcase your work outside Boksi
You aren't limited to using content created in Boksi projects - you can also add work from your own freelancing career or other projects!
3. Diversify your portfolio with video
Yep, you can also add video to your portfolio! With our recent integration to TikTok, this can be a deciding factor when applying to TikTok campaigns or projects.
4. Add only the best
While you can add a lot of content to your portfolio, make sure you add only the best. This is your opportunity to showcase who you are to potential partners, but too much content can make it difficult to make a decision.
Add just enough to fill out your page, but don't add everything. We recommend between 7-15 pieces of content!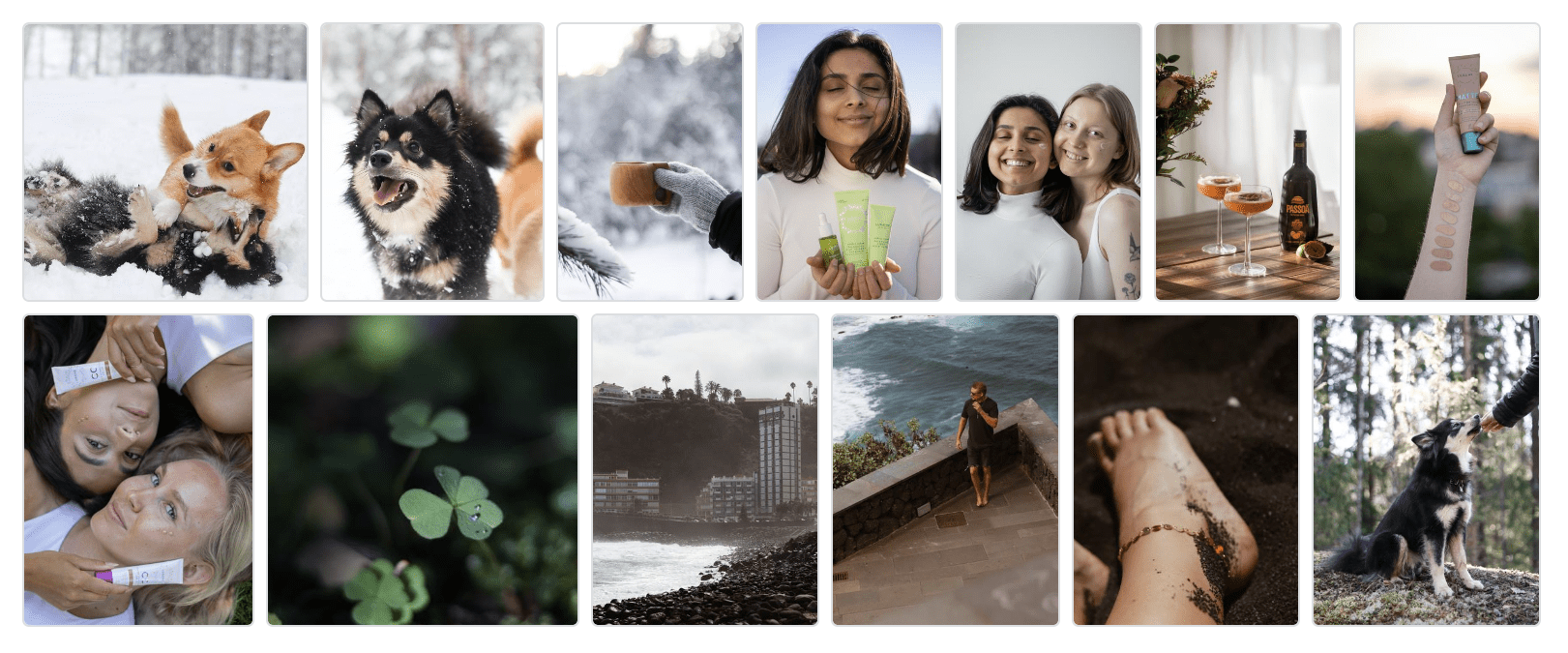 5. Show off your editing skills
Every content project in Boksi is different. Each brand has their own needs, and sometimes they want photos that are edited, lightly or otherwise.
So if you have photo or video editing expertise, it's worth it to add content you've edited to show you can.
6. Prove your technical quality
In line with showing off your editing skills, you can also use your portfolio to show how technical you can be. This can mean taking shots in difficult lighting, using the right shutter speed, and other techniques to turn a difficult shot into an amazing photo.
7. Showcase your TikTok stats
You can also use your portfolio to add your TikTok stats! This lets brands know what sort of impact they can expect to receive when working with you.
Brands will definitely ask, especially in influencer campaigns, so including your stats can help you become an easy choice for the campaign. Including your stats can also help you justify a higher pricing when you apply.
Start adding content to your portfolio today
Our portfolio feature is available for free to all creators in Boksi. Whether you're a pro creator or looking to get started, Boksi is the perfect place to find influencer marketing gigs and content creation projects.
And by adding content to your portfolio, you can increase the chances of getting selected.
If you don't have any content to add, well, applying to campaigns and projects is easy and free. How about you start today?