Seeberger
Shifting from product photos to people photos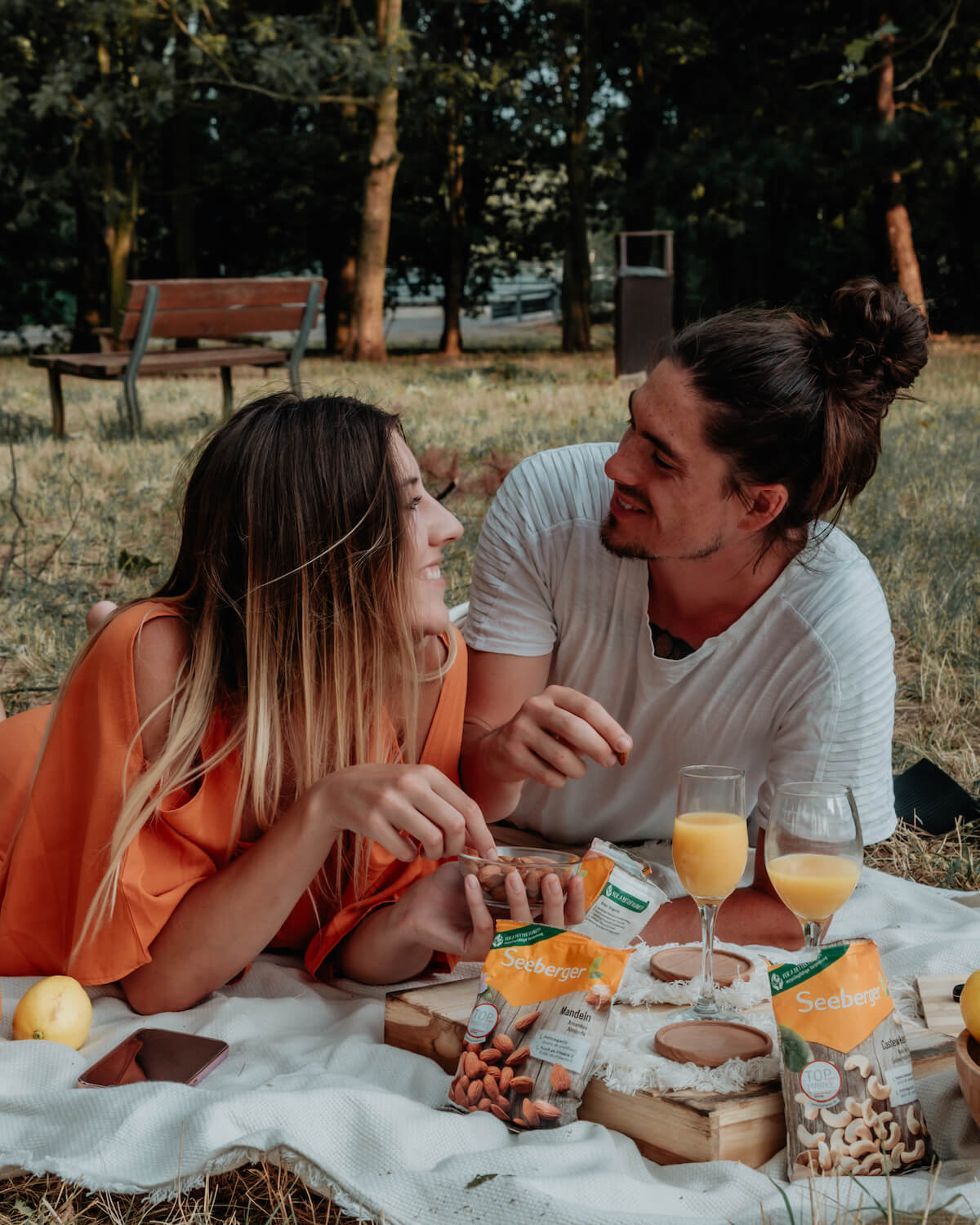 About Seeberger
Seeberger has provided us with the best of nature for 175 years and counting. They provide a variety of healthy snacks, like dried fruits and nuts, giving us a boost throughout the day.
They focus on quality, transparency, and responsibility, and distribute their products internationally.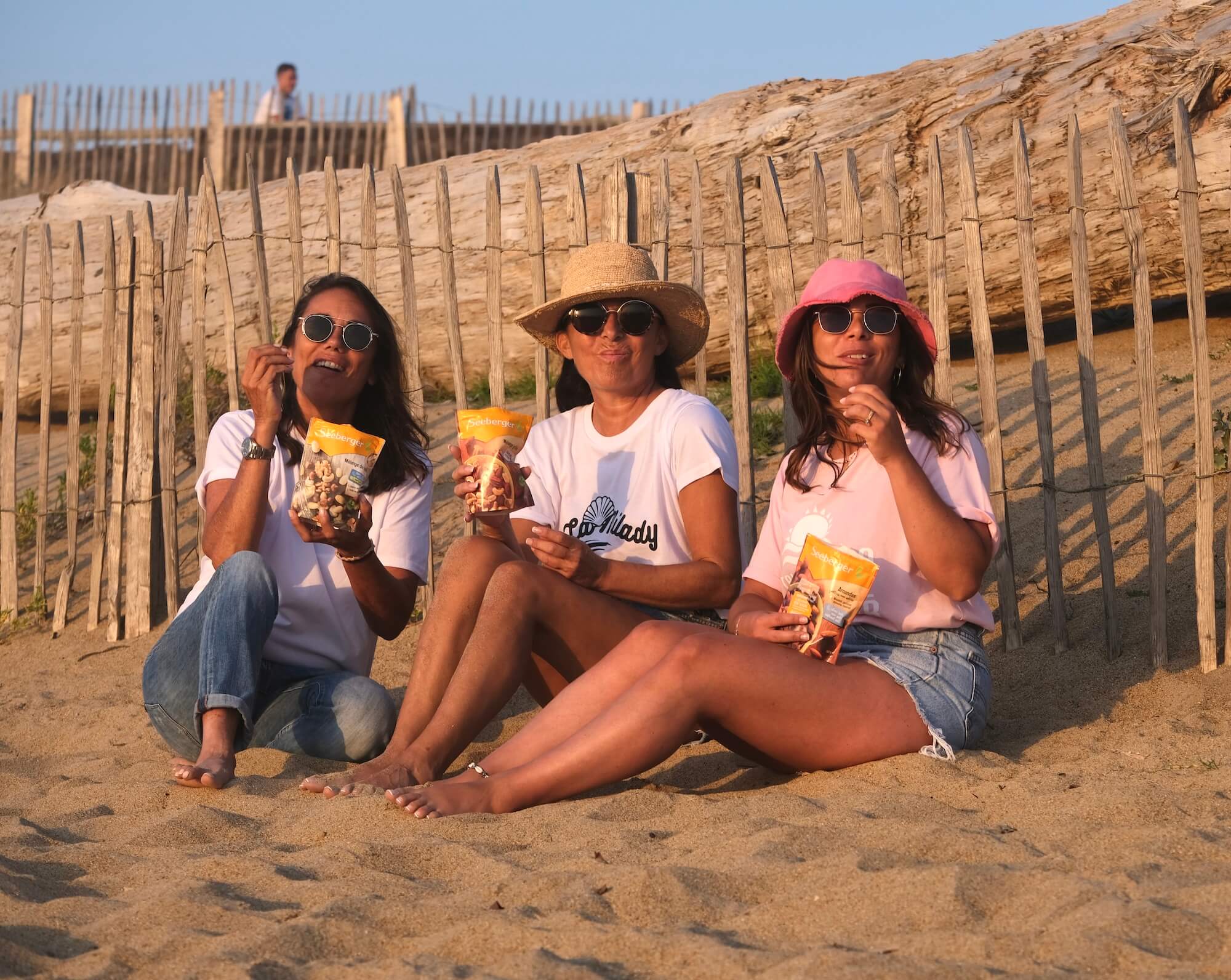 Challenge
More content. More videos, more photos - we just need more.
It's a struggle all modern marketers face - content fatigue sets in earlier, more channels pop up, and to stay relevant, you need to be active. And that requires content - lots of it.
"Our posting frequency has gone up on all channels. We're posting more per month, and we just need more content - especially videos," says Jana Mack, Junion International Brand Manager at Seeberger. "And we found that we needed photos and videos with real people in them."
That echoes the trends we're seeing today - 87% of consumers want to see more video content from brands, and consumers are far more likely to think that user-generated content (UGC) is more impactful than branded content. Unfortunately, Seeberger's current processes and creators were not suitable for meeting the demand and format that their teams required.
"Producing content, we used to work with 3-4 local creators, but in a very sporadic way and it's relatively time-consuming to handle," says Mack.
Working with creators is an excellent way to assist your overloaded teams. But sometimes, it can add more hours instead of freeing your time.
"Every creator needed to be briefed individually. We needed to send the products on different days. There was a ton of coordination needed compared to Boksi, and then we got the content a little bit here and there, instead of all at once."
So how could Seeberger scale their content production while ensuring their content remained on brand, and producing the amount that met all their internal needs?
Any content sourcing service they used needed to fill 3 tall orders:
The content needed to be high-quality
The content needed to showcase an authentic range of people
The content sourcing process needed to be simple and efficient
They decided to try out Boksi's custom photo solution, and evaluate the results based on these three criteria.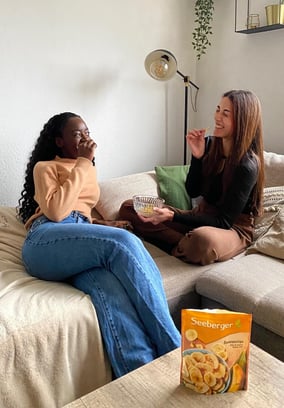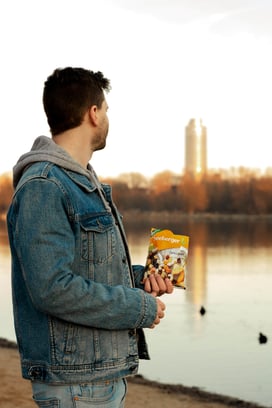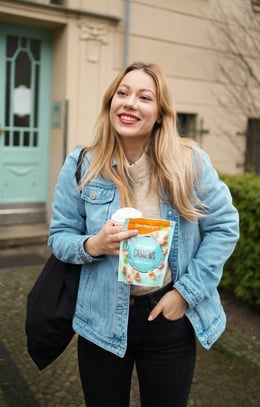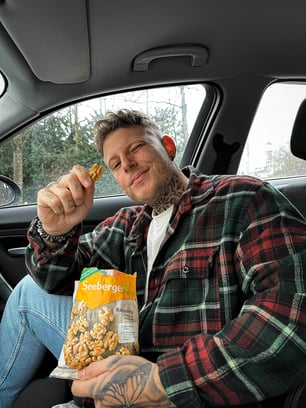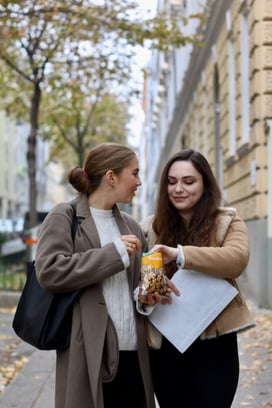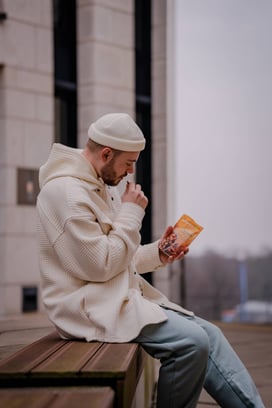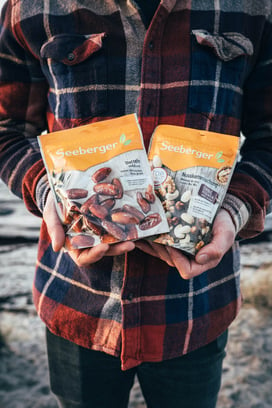 Solution
Seeberger ran their first content project with Boksi back in 2021, and quickly found that the content exceeded their expectations - especially with their need for content rising.
"Before Boksi, we never had any people content. But now, it's absolutely indispensable," says Mack. "Boksi is the easiest way to get content with so many different faces."
Consumers are 2.4 more likely to say that UGC is more authentic when compared to branded content. As consumers, we want to see real, authentic content that features real people and products being used in everyday life. And while not impossible, it's incredibly hard to convey that in studio-produced content.
"If we would make our content in-house now, we would only ever see the same two to three people there, which doesn't convey the same feeling as the content we get from Boksi," says Mack. "People want to see people, even if it's about snacks!"
With Boksi, Seeberger can distribute high-quality, on-brand content that has far more variety in people and settings than can be produced in their studio. Plus, they don't have to worry about negotiating usage rights across borders - all content purchased through Boksi comes with full usage rights.
Boksi is the easiest way to get content with so many different faces.
Jana Mack
International Brand Manager
Boksi also helped Seeberger save hours of time negotiating with freelancers, and as well allowed them to tap into a far greater network.
"With Boksi, I don't have to brief every creator individually, contact them myself or answer every question - the platform and the Boksers help me out. I just upload my project brief to the platform, wait for creators to apply, send the products when its time, and then wait 3 weeks for the content to be ready," says Mack. "That's 2 hours of work for me - thinking about which products to send and creating the brief takes the most time. As soon as I submit the brief, I know that in a few weeks the content is there, and I don't have to worry about anything."
Creator marketing is a growing field. It's easier than ever for creators to work with brands they love, and for brands to forge partnerships with people who create amazing content. But when you want to scale your content production, you need to start first by scaling the way you find and collaborate with content creators.
Creator platforms like Boksi are perfect for scaling your content production, as you can submit your content project to a network of over 16,000 creators who can apply to your project. After that, you can relax and use your time on higher impact tasks while the creators do their best work. In the end, you're left with less stress and a large library of amazing content to go through.
"Content sourcing consumes so many internal resources to even plan the production. So we're super happy that Boksi exists - writing a brief, putting it live on the platform and handing over the creative work to the creators is just amazing. Plus, it's so much fun to look at the content at the end!"
As well, when you source content from a variety of creators, you get a wider variety of content, and an opportunity for surprises.
"What was really exciting for us in our last project was that we didn't specify in the brief that we wanted recipe content, yet the creators provided us with recipe content," says Mack. "The content was so good that now we're including that content in our campaign briefs to inspire other creators!"
As your brand grows, new channels come into existence, and trends within marketing come alive, the need for content will grow, sometimes exponentially. Outsourcing content production to a network of over 16,000 UGC creators can save you hours of time while being budget-friendly - simply buy what you like and save the rest for later.
We'd love to help your team streamline their content creation - contact us and we'll happily answer any questions you have about Boksi, creator marketing, or content sourcing.